Dear Gloria,
I have the most exciting news, and I couldn't wait to share it with you!

On Wednesday, June 19th I will have the honor of interviewing Gloria Feldt in a special limited-seating webinar. Gloria is co-founder and president of Take The Lead -- whose bold mission is achieving LEADERSHIP GENDER PARITY BY 2025. Gloria is the bestselling author of No Excuses: 9 Ways Women Can Change How We Think About Power. Gloria is also the former president and CEO of the Planned Parenthood Federation of America.

Here are the topics we'll be discussing:
What leadership means for women in 2019 -- and how you can specifically increase and leverage your own impact and influence in the #metoo era.


How Gloria's work with both men and women is changing the face of leadership in this country -- and lessons you can apply in your own work as a leader.


Dismantling systemic power and privilege while remaining inclusive by changing the power paradigm -- and implications for your own leadership development.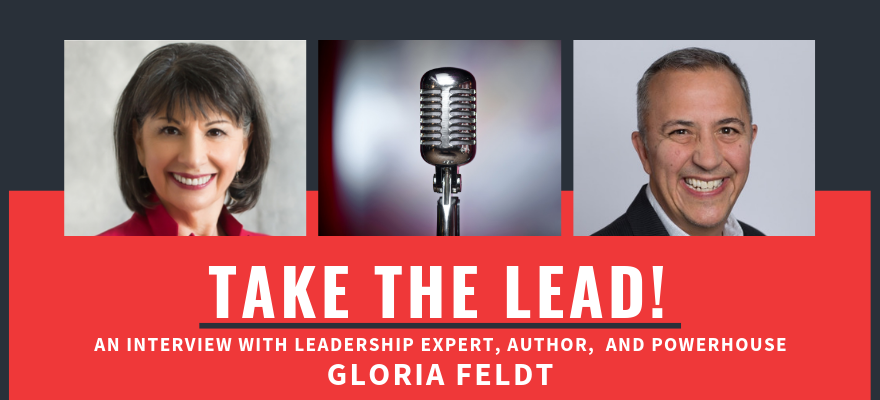 Wednesday, June 19
12pm PT / 3pm ET
You will leave this webinar ...
Understanding the #1 thing you can do immediately to establish yourself as a leader!


Learning a NEW way of thinking that will change your relationship with power, privilege, and your very identity as a leader.


Ready to apply 3 easy-to-use strategies that can focus your intentions and increase your productivity as a leader
Space is limited -- don't miss this incredible event! Get all the details and register FOR FREE right here.
I'll see you there!
Best,
Danny
Danny Ceballos, MBA, MA
Leadership Coach & Organization Development Consultant
Unleashed Consulting | www.unleashedconsult.com
e: danny@unleashedconsult.com | p: (925) 808.9868
P.S. Tell your friends and colleagues about this special event -- get all the details and register for this FREE WEBINAR here.